WELCOME BACK EAGLES!
Important Dates:
Thurs 11/30 First day of Practice (2:25, cafe or track depending on weather)
Tues 12/4 - Apparel Store closes Enfield HS Track Store 2023 | Areswear
Friday + Saturday 12/15 + 16 FIRST MEET
Please make sure you have an updated physical with the nurse! Your last physical has to be AFTER February 2021 to be eligible the entire season. 
CHRIS MAHL - HEAD COACH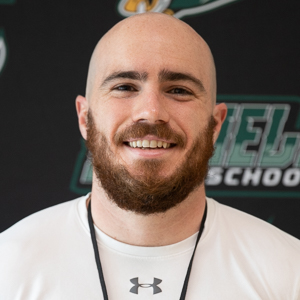 Coach Mahl has been coaching at Enfield since 2019 with a focus on Sprints, Hurdles, and Throws. Coach Mahl competed in track at Sacred Heart University and has coached track for 11 years ages six all the way up to D1 collegiate athletes . He has coached numerous National Qualifiers, New England Champions, and State Champions. Coach Mahl is a Biology and Forensics teacher at Enfield HS.
Coach Mahl's Motto: 1% Better Every Day.
USTFCCCA Certified
AMY NOVAK - ASSISTANT COACH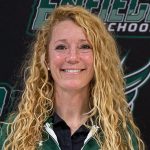 [email protected]
Coach Novak has been coaching track at EHS since 2016. Before she coached at Enrico Fermi. Her primary event group that she works with is the distance crew. Novak is also the head field hockey coach at EHS . Coach Novak is a graduate of Fermi High School and attended and played field hockey at Springfield College. Coach Novak teaches Physical Education at Enfield High School.
MO OGUMS - ASSISTANT COACH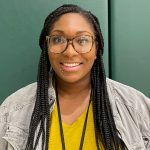 My name is Monica Ogums, I am a graduate of Enfield High School and I am extremely honored to be back as alumni not only a staff member within the building but as a coach as well.
During my time at Enfield High I was on the indoor and outdoor track team, I participated in sprints, hurdles, and long jump. Previously, I have coached track as a volunteer coach for Fermi High School for 3 years and recently came back last year in 2021 to join Enfield High's track team as a member of the coaching staff. I am extremely passionate about the sport and I am constantly trying to better my craft and evolve as a coach for my athletes so that I can be my best version of myself for the team. Please feel free to come to me with any questions, suggestions, or even to chat about your student athlete. My job is to support my athletes on and off the field. I am excited for this program and to be apart of it, and I cannot wait to work with your child.  EAGLES FLY!!
"The body achieves what the mind believes." – Napoleon Hill