Enfield/Somers/Aero Boys Tennis
welcome to the 2022 season!!
Try outs for Boys tennis will be held on Saturday, March 19th starting at 10:30 AM-12:00 PM.
All students must be approved to play in Family ID. Here is the link: FamilyID Online Registration and all physicals must be in and approved before March 15th.
KIM BENDER - HEAD COACH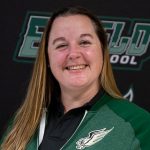 [email protected]
Bio Coming Soon
VARSITY BOYS TENNIS SCHEDULE/RESULTS