2022-23 Boys Basketball Important Information 
CONGRATS to all student-athletes for a great 1st quarter!!! You are doing the right thing and living up to the GOLD standard. You are always a reflection of the Boys Basketball program and Enfield High School. We are watching grades and behaviors closely. Please continue to do the right thing!!
FINAL FORMS REGISTRATION: You must register here in order to try out for the team. There are no exceptions, you need to register here and have an up to date physical in with the school nurse. Don't wait to get this completed. 
*** YOU CANNOT USE YOUR ENFIELD SCHOOL EMAIL FOR THIS REGISTRATION. IT NEEDS TO BE A PERSONAL EMAIL. 
https://enfieldathletics.com/register-for-athletics/
Tryouts: 
12/1/22- 4:45-7:00pm
12/2/22- 4:45-7:00pm
Team will be selected on 12/2/22!!! 
FIRST TEAM PRACTICE: 
12/3/22- 8:00-10:00am
If you are selected for the team, practice will almost always be 4:45-7:00pm on week nights. We will always have Saturday practice. Please understand that being on the team is a big commitment. Now is the time to set your work schedules and other obligations aside and know that your team is expecting your 100% commitment to all practices and games. Your coaching staff is very excited for try outs and to begin working with the team. 
KEVIN ZALUCKI - HEAD COACH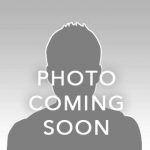 [email protected]
Coach Zalucki grew up in Enfield, CT. He played high school basketball at Enrico Fermi and East Catholic High School from 1999-2003. Coach Zalucki continued his education and basketball career in college at Eastern Connecticut State University where he graduated in 2008, with a Bachelors Degree of Science in Physical Education and Health. He continued his education earning his masters degree from Central Connecticut State University with a degree in Educational Leadership in Spring 2012. Coach Zalucki started his coaching career at Farmington high school as a volunteer assistant on boys' basketball for the 2008-09 season. He was hired as JV coach at Enfield High School in 2009 where he severed as a JV from 2009-2013. He took over the Enfield varsity basketball program in 2013. Coach Zalucki works as a teacher at CREC Civic Leadership High School as a PE and Health Teacher. He resides in Ellington with his wife Shannon and their two children, Brooklyn and Boston.  
DARREN GODDARD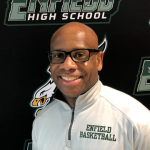 [email protected]
Coach Goddard grew up in Hartford, CT. He attended Manchester High School and was a standout player and captain. He began his coaching career under Robert Healy at Manchester High School. After starting a family, he returned to coaching with the Enfield Recreation Department's youth program and served as President of Enfield Travel Basketball. He also has experience coaching at the AAU level. He was hired as the EHS JV coach in 2019 and is eager to start his third season. Darren is employed by The Hartford and resides in Enfield with his wife Stephanie and their three children, Andrew, Maya and Grace.
EVAN WALKWITZ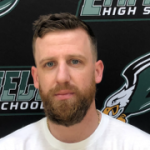 [email protected]
Coach Walkwitz grew up in West Springfield MA. He attended West Side High School and was pivotal in their Western Mass championship run in 2009. Coach Walkwitz attended STCC where he continued his basketball career. He graduated from Springfield College with a Bachelors Degree of Science in Physical Education and Health in 2013. He was a PE teacher at Ludlowe High School before transitioning to his current position as an underwriter for mortgages at Moves Mortgage in Agawam, MA. Coach Walkwitz resides in Springfield, MA.