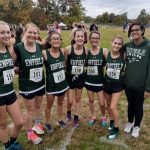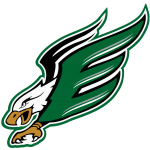 General things to know:
If you are a new player and need any information email [email protected].
You must sign up on a new registration platform called Final Forms BEFORE the first practice. Go to http://enfieldathletics.com/ & click the red button that says FALL SPORTS REGISTRATION. Follow directions.
You must have an updated physical in with the nurse BEFORE the first practice. (Within the past 13 months) 
FREQUENTLY ASKED QUESTIONS
When is the first official practice of the season? 
Thursday, August 25th at 7 am – 8 am.  Meet outside Enfield HS Gym  
How much are the registration fees for Cross Country?
Please refer to the District Athletic Participation Fee page.
What should I bring/wear to participate?
Running shoes, water bottle, a GREAT attitude!  
What info/permission forms need to be completed to participate?
Please refer to the Register for Athletics page.
SCHEDULE FOR THE FIRST 2 WEEKS 
8/25/22 – Thursday – 7:00 am – 8:00 am
8/26/22 – Friday – 8:00 am – 9:30 am
8/27/22 – Saturday 8:00 am – 10:00 am
8/29/22 – Monday 8:00 am – 9:30 am
8/30/22 - FIRST DAY OF SCHOOL – Tuesday 3:00 pm - 4:15pm
8/31/22 – Wednesday 2:30 - 4 pm
9/1 – Thursday 2:30 - 4 pm
9/2 - Friday 2:30 - 4 pm
Enfield XC Workouts
Phase I – Base:  get fit and strong, "we can get through the first two weeks"
Week 1 and 2 

Thursday 8/25

Friday 8/26

Saturday 8/27

Monday 8/29

Tuesday 8/30

Wednesday 8/31

Thursday 9/1

Friday 9/2

PURPOSE

        Easy

Easy/Temp/Hard

Long/Easy

Easy/Temp/Hard

Easy/Tempo

Easy/Temp/Hard

Easy/Tempo

Easy/Long

WARMUP

Dynamic/static stretches, Striders

Dynamic/static stretches, Striders

Dynamic/static stretches, Striders

Dynamic/static stretches, Striders

Dynamic/static stretches, Striders

Dynamic/static stretches, Striders

Dynamic/static stretches, Striders

Dynamic/static stretches, Striders

WORKOUT

7 am - 8 am 

Suffield bridge run

Then Pond to EHS Varsity

JV - Franklin

6 x 100m striders

8 am – 9:30 am

Fartlek training on grass loop -  30 min

Jv – walk, jog

Varsity – walk, jog, sprint

CORE

8 am – 10:00 am

River Run

1st bridge and back

Warmup

Jog

Tempo

Hard – pearl st.

8 am – 9:30 am

800s on grass field

Or track

FIRST DAY OF SCHOOL

3 - 4:15 pm

Varsity 

Pond Run – 4 miles

1 – Enfield St Pizza

2 – Alcorn school

3 – EHS

4 – Bridge Lane

JV - NEW KING ST LOOP or HIGH ST

2:30 - 4pm

PARSONS LOOP!

3 miles

Warmup

Tempo

Hill hard

Tempo

Hard – Post Office

2:30 - 4pm

Reverse PARSONS

3 miles – High st.

4 miles - Pond

Warmup

2:30 - 4 pm

Post Office road run

30 – 40 minutes

Steady easy pace

COOLDOWN

Jog around school

Stretch

Bridge run and back

Team stretch

Team Stretch

Team Stretch

Team Stretch

Team Stretch

Team Stretch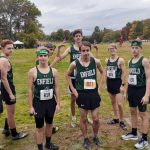 ROB BARNES - HEAD COACH
Coaching Cross Country since 2009
PE/Health/Teen Leadership teacher
Graduate of CCSU 1991 - Also Assistant Faculty Manager and EHS Girls Tennis Coach
LEEANN CERPOVICZ - ASSISTANT COACH

JFK Science teacher