Season starts on Saturday, March 19, in the EHS Gymnasium (Time: TBA)
Pre-season meeting: March 1, Eagle Block, Rm. C012. If you missed the meeting, please email or see Coach Joslin for more information. 
Important information you need to follow in order to play:
The following must be completed in order to participate:
Register on FamilyId.com. The Spring season is open now for registration. (You do not need to pay the participation fee when you sign up).
Make sure that you have a current physical on file with the nurse. Physicals are good for 15 months. Check with the nurse to make sure she has it on file.
Be academically eligible - based on Quarter 2 report card.
Want to get into shape before the season starts?
      Join us for conditioning: Tuesdays, Thursdays,  and Fridays - 3:15-4:15 in the weight room. All are welcome!
Email Coach Joslin with any questions: [email protected]
We're looking forward to a great season!  GO EAGLES VOLLEYBALL!!
JUDY JOSLIN - HEAD COACH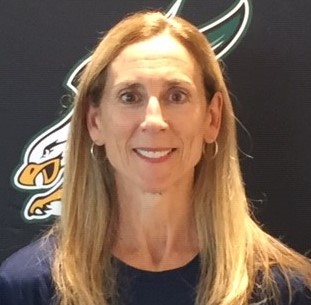 [email protected]
ANDY SNYDER - ASSISTANT COACH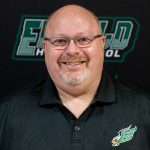 My name is Andy Snyder. I teach third grade for Enfield Public Schools. This is my 17th year teaching. I have coached boys' volleyball for 14 years. I started at Fermi High, both as an assistant and Varsity Coach until the two schools combined. I have been the Assistant Varsity Coach for Enfield High since 2017.
JAMI BOTTERON - ASSISTANT COACH
My name is Jami Botteron. I am a Career Counselor for Enfield Public Schools and have been a school counselor since 2016. I have been playing volleyball for 15 years and love everything about this sport. I am very excited to be working with this great group of young men and the awesome coaching staff this season.
Picture and Bio Coming Soon