WELCOME TO THE GIRLS 2022 VOLLEYBALL PAGE!!   
Our season opens up on Friday at HOME against Wethersfield High School. Game times for this match have changed to the following: Fr. - 4, JV - 5:30,  V - 6:30. 
Click here for our full schedule: School Appointments - Enfield High School 
Freshman and JV games are the best of 3 sets. Varsity is the best of 5 sets. 
                                  GO EAGLES VOLLEYBALL!!
For Travel Waiver click here:  https://forms.office.com/Pages/ResponsePage.aspx?id=1T-LCDuI3EC0hDWAWYitT-RYtitnsYlNvhpU0WoqBNNURFBCMFBVVklRR0tPQVlPUU9MNU9TV0k1SC4u
JUDY JOSLIN - HEAD COACH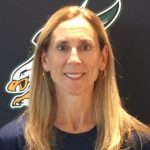 [email protected]
ANDY SNYDER - ASSISTANT JV COACH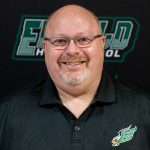 [email protected]
My name is Andy Snyder. I teach third grade for Enfield Public Schools. This is my 17th year teaching. I have coached girls' volleyball for 10 years. I started at Fermi High, both as an Assistant and Varsity Coach until the two schools combined. I have been the Assistant/JV Coach for Enfield High since 2016.
HANNAH SIMPKINS -  ASSISTANT FRESHMAN COACH
Picture and bio to come